Dress Your Home for Success
As a listing agent, the question I get asked the most is how much is my house worth or how much should I list my house for? The obvious extension to this question is what should we do to make my house worth more or what improvements should we make? Next to being an expert negotiator and protecting my clients from liability, this is the most valuable service I or any listing agent can offer. It's also one of the most difficult learning curves any agent can experience and I'm incredibly proud of the work I have done over the years that now allow me to expertly answer this question.
I am amazed nearly every day as I look at new listings coming on the market that are, in my most generous description, underdressed for the occasion:) Stained, smelly carpet, windows so dirty all you only see are the smudges, burned-out lights, broken faucets, cluttered spaces, and the list goes on. Considering that our median sales price is way North of a half million dollars it seems quite reasonable to me that any savvy seller understands the idea that spending a little money upfront to put the house in its best light can pay dividends at the closing table. It's usually the agent that does not want to take the time to go through this process that is to blame.
I like to compare this to the difference between going out on a first date vs. hanging with your friends. Even though it's the same "you" at both events, having a coordinated outfit, shoes, and accessories, along with hair, makeup, grooming, and your best smile all work together to make a lasting first impression that can attract a quality (high value) match. Does your home really deserve any less?
Now that we have established that some home renovations/improvements before you list generally make sense, the question remains what specifically should be done? While it's going to vary from home to home there is one set of best practices that almost away works: Carpet, Paint, Cleaning, and Staging. Let me break down each one of these in detail.
Yuk. At most houses you walk into you are not going to be excited to get down on your hands and knees to get close and personal with the carpet. They are a magnet for smell, stains, and soil. Sometimes carpet cleaning is enough but generally some stains, smells, and wear patterns remain. The objection I usually get from sellers is "They won't like what we pick out", or "They are just going to tear it out and replace it with what they want so let's offer a credit". Analytically this makes sense but people don't make first impressions analytically. When home shopping first impressions are everything. Buyers either fall in love or they don't. If they do fall in love, they tend to make up excuses to overcome all the analytical reasons why they shouldn't buy a house like a 30-year-old HVAC system or a roof at the end of its life. So the question is can a house full of stained, stinky carpets stop a buyer from falling in love? The answer is yes and the cost and availability of carpet is good enough that it just makes sense. So ditch the $300 Gucci t-shirt with a stain on the front and replace it with a $30 clean, white-t. You will make a better impression.
BEFORE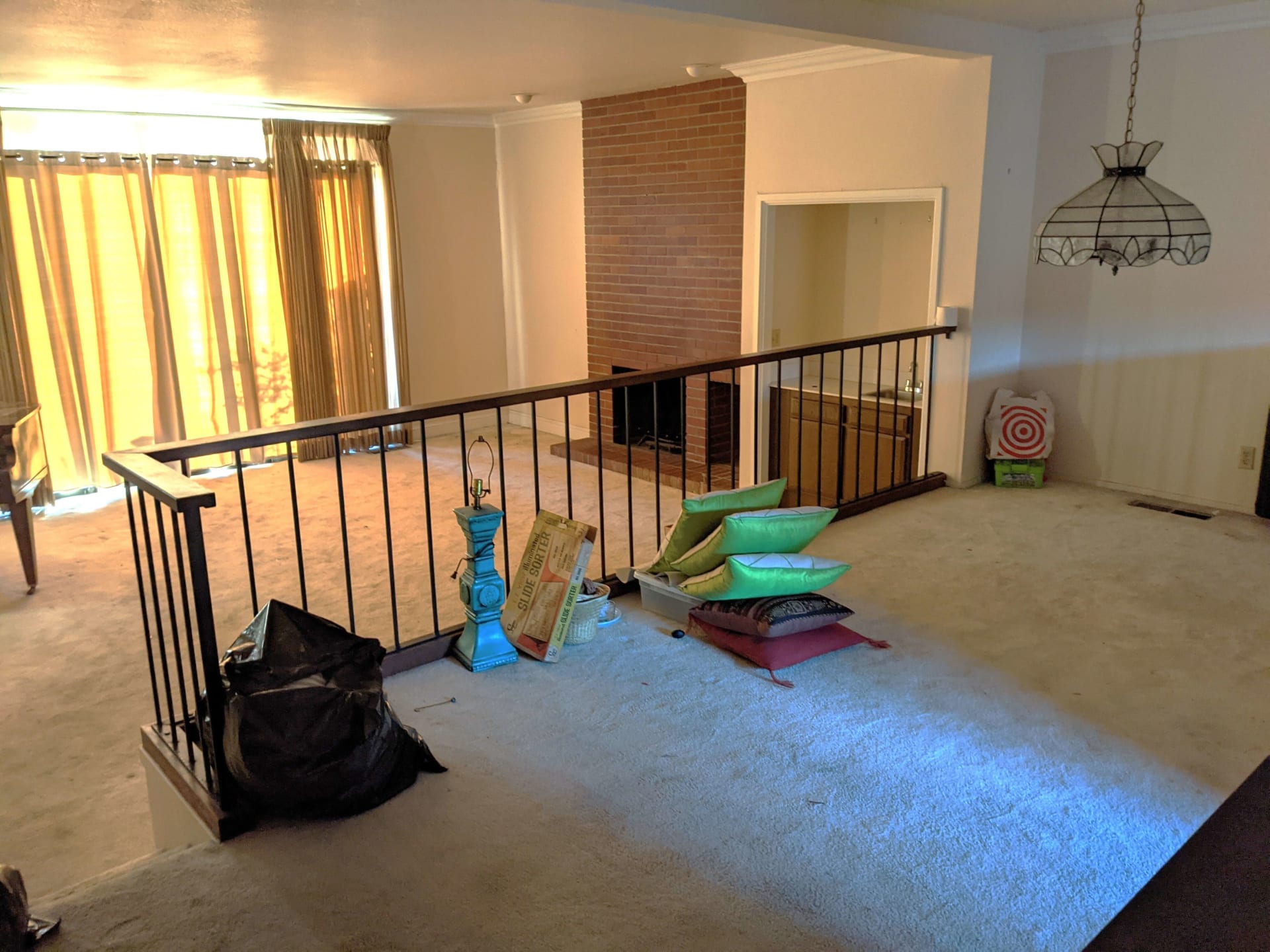 Fresh paint is the second-best bang for your buck on this list. If you think about it, approximately 65% to 70% of your home's interior is covered with paint. Being able to renew that surface along with updating color pallets plus adding a "new" smell with one vendor that is reasonable affordably is usually a no-brainer. While the same goes for the exterior we usually see a bit more buyer impact with a full interior paint. I will take this time to mention how important the vendor is in all of these renovations/improvement projects. Their work quality, timeliness, and affordability mean the difference between success and failure. Fortunately, I have done this enough to have curated an amazing team of vendors that come through for me every time.
AFTER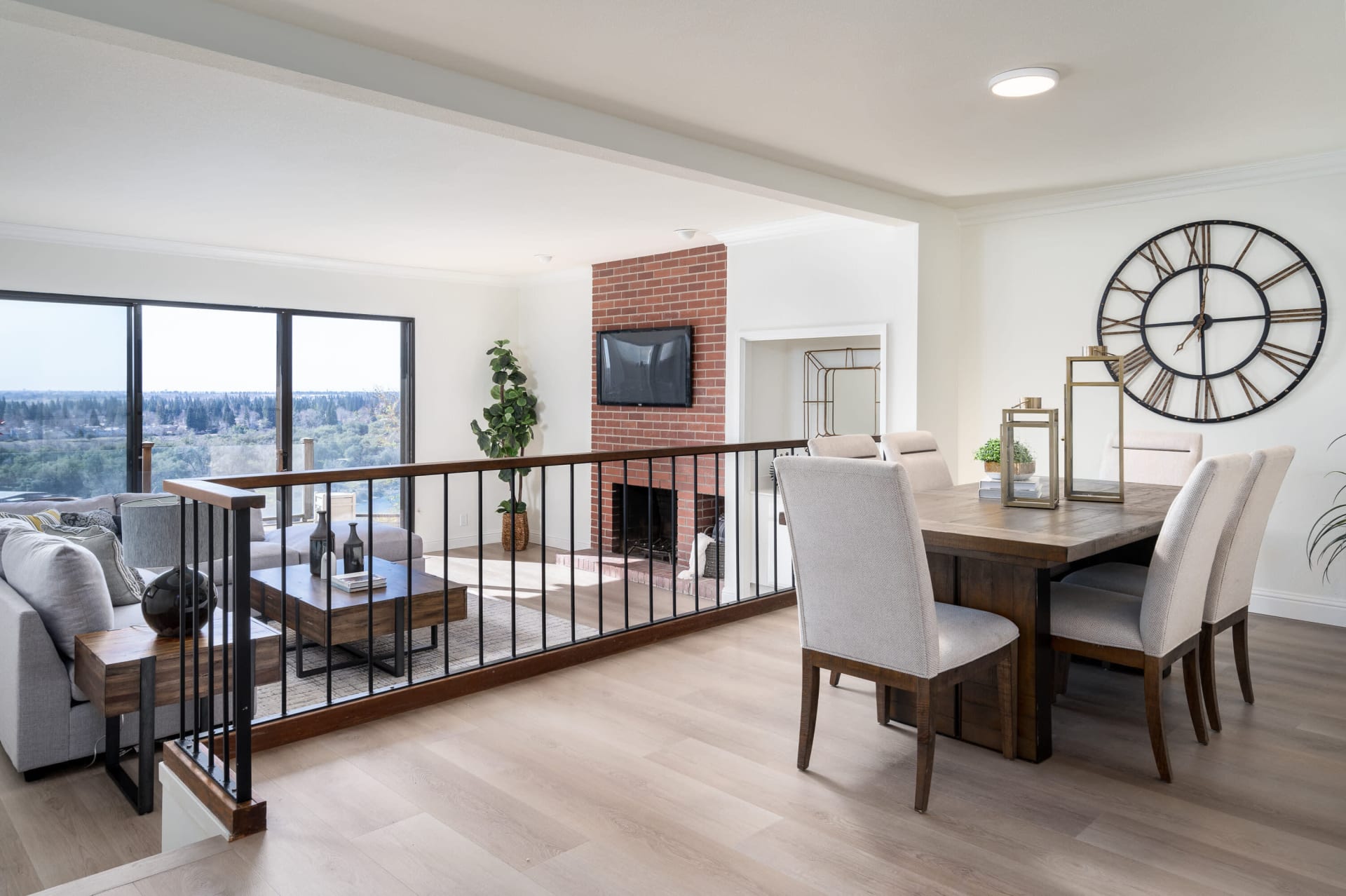 A really deep clean makes the top of my Return on Investment list every time. Even when I have a client who does not have the time or ability to carpet/paint/stage or has one of those houses that will fly off the shelf no matter the condition, a deep professional clean is a must in my book. For less than a grand, I can get every surface touched and generally remove any ick factor that can prevent a buyer from connecting with the home's potential. It also portrays a level of respect for the buyer that they absolutely feel. This type of cleaning is arduous and can take 1 person up to two full days. It's not cheap but definitely worth it.
What is staging? It can mean different things to different people but for me, it usually means completely emptying the house of personal belongings and furniture. Then replacing it all with a truckload of "new" furnishings and decorations selected and installed by a professional designer. If that sounds expensive it is. It's also the hardest value proposition to explain to my clients but here goes. Staging creates a perceived value for buyers that can translate into real dollars in your pocket. Back in our first example about getting dressed up for a date, do you think it matters if your outfit is owned or rented? Do you think a professional stylist from Nordstrom with the whole store at their disposal can do a better job than you standing in your closet at making your best first impression? In my experience, if your house is clean and relatively desirable, staging will make it sell faster and for significantly more money than it cost to stage. I almost always regret it when I am not able to fully stage a home for sale.
You may have noticed everything I have discussed so far is dealing with the surface of the home. What about the critical systems, structure, and integrity that will help a home hold its value over decades? Beauty is not just skin deep right? Correct, but those critical systems are generally very expensive. Upgrading or replacing these types of systems will usually cost the seller without bringing a return. The old adage that is true in life is also commonly true in real estate. If it aint broke, don't fix it. But what if it is broken? If you have a 40-year-old leaking roof then yes we should probably replace it prior to listing. But you're not going to be able to tack that $25,000 roofing bill onto the listing price. Every home sold should have a roof that doesnt leak. Repairing deferred maintenance does not make a home more valuable. That is why in order to get, you the seller, the best return possible we want to do minimal repairs on the most important systems so they work and are not scary. We will get a much better return making the home more visually appealing in the least costly ways. This is my magic and where I really earn my keep.
If you are thinking of selling even in the distant future and are wanting to make some improvements in preparation, PLEASE CALL ME FIRST. I generally see that the improvements sellers want to make are for themself and don't generally deliver the highest return. I am happy to visit and offer my best advice and experience. It's something I'm really good at and love to do.